Believe in Ghosts
The film celebrates Samantha Foxx, the owner of Mother's Finest Family Urban Farms in North Carolina, and it explores how black-owned farms systemically face challenges. The film elegantly demonstrates how discrimination has played a hand in that challenge, specifically for Samantha and her ancestors.
Believe in Ghosts from Courtney Dixon on Vimeo.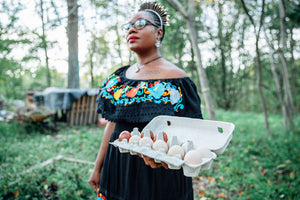 Women in Farming
When the average person thinks of farming, they tend to think of a male farmer. Women have been farming individually and as a pivital force of many farming operations for hundreds and thousands of years; but haven't been recognized for being such an agricultural and business skill-based professional. Now is the time to step up and into the future of agriculture. Hard Working Women Rock!
BEEKEEPER SAMANTHA AND SON ON THE KELLY CLARKSON SHOW
KELLY CLARKSON SUPPORT LOCAL BEEKEEPER
ROOTLE'S BLOCK PARTY - MARCH 2022
Mother's Finest Family Farm on Rootle's Block Party Live
HOMESTEADING WITH OUR FARM MOTHER
ALL HOUSEHOLDS FUNCTION WITH A QUALITY HOMESTEADING PLAN FROM GROW YOUR OWN QUALITY FOOD, RAISING CHICKENS FOR EGGS, AND RAISING ANIMALS FOR MILK AND/OR MEAT; TO PRESERVE FOOD THROUGH CANNING AND DEHYDRATING. THIS IS AN CONTINUOUS EDUCATIONAL PROCESS FOR ALL OF US. WE ALL LEARN FROM VARIOUS RESOURCES AND IDEAS. SO EXPLORE MY JOURNEY AND LEARN WITH ME.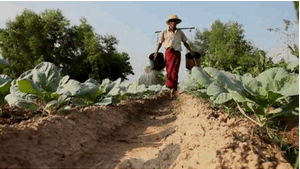 Bless the Land and the Land Shall Bless You
Be a steward of the Land. Plan your approach and act accordingly. Mothers, Fathers, Sons and Daugthers of the Earth have a natural duty to give back to land, by being a proud Steward of the land. Give Thanks!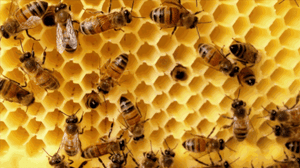 Save the Bees, Safe Seeds
Education is vital to the success of our children, parents, adults, seniors and the special populations. The goal of non-profit organization is to promote and educate the community about learning beekeeping, farming/gardening and arts/crafts skill building. Mother's Finest Family Farm LLC. Donates 10% of all sales to Be Younited Inc. to support these efforts.